By Conor O'Neill | August 28, 2011
LouderVoice was one of the first reviewing apps on Android and was the first ever Irish Android App. It made full use of our powerful API and was a great calling card for our capabilities.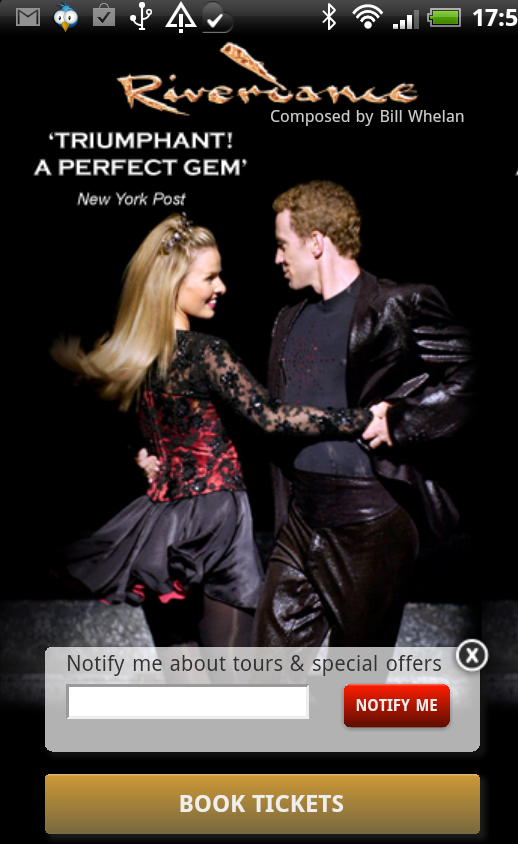 We're now thrilled to tell you that our API is being used by another mobile application. This time it's the fabulous Riverdance. If you are a fan of the show, as we are, you are going to want this on your phone. It's available for both iPhone and Android and has everything you need to enjoy Riverdance even more.